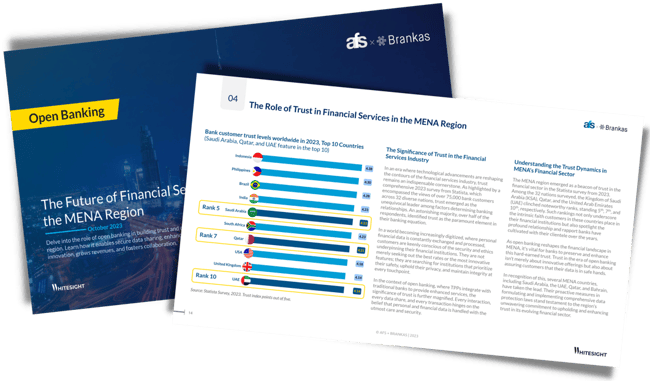 Delve into the role of open banking in building trust and driving transformation in the MENA region. Learn how it enables secure data sharing, enhances customer-centricity, drives innovation, grows revenues, and fosters collaboration. Download this white paper by AFS + Brankas and learn more about:
Establishing trust and ensuring data protection in Open Banking.
Enhancing customer experiences, fostering innovation, and encouraging collaboration.
Examining revenue opportunities, challenges, and risks in Open Banking.
Envisioning the future of Open Banking in the MENA region.